psst: new psychological thriller!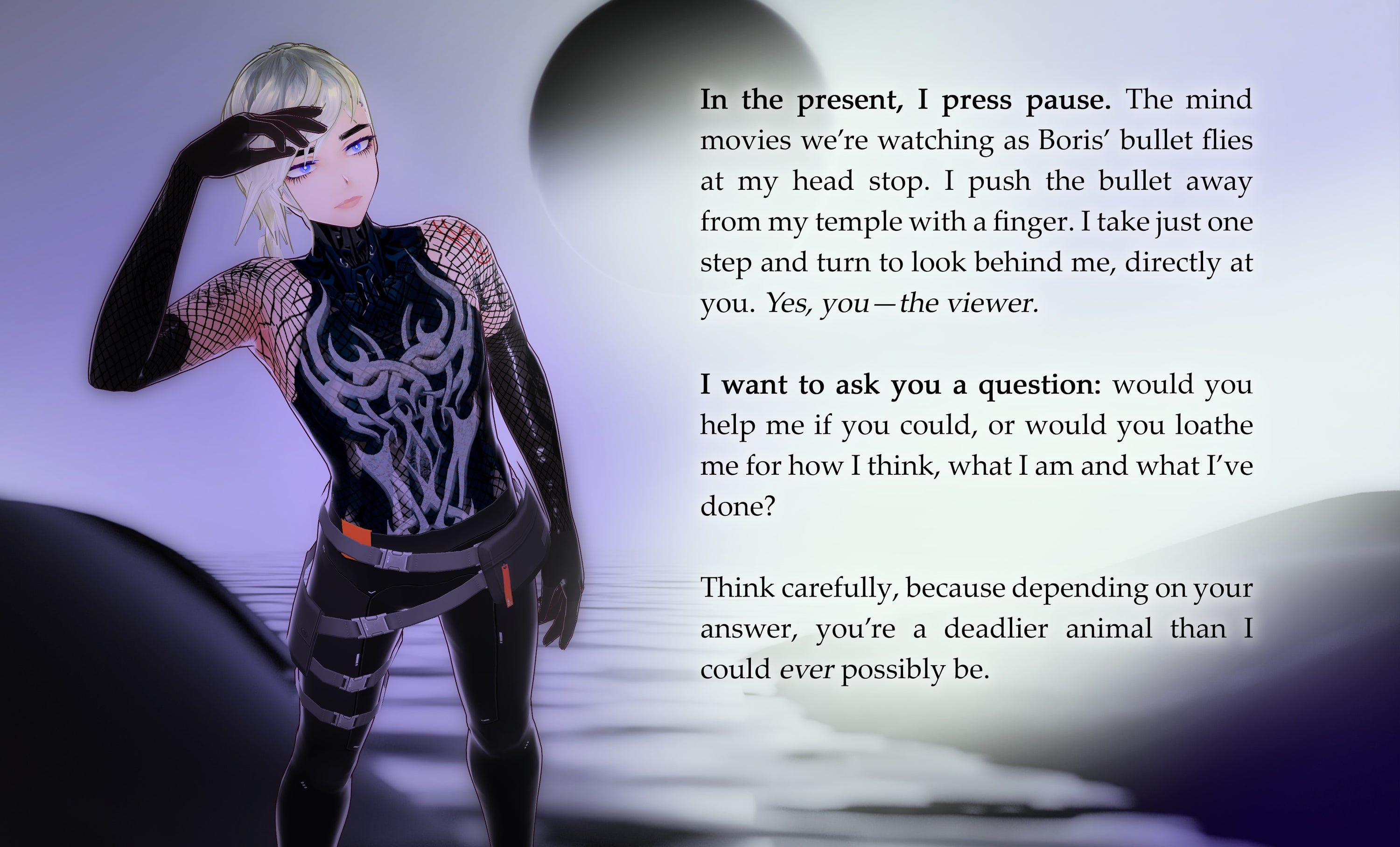 Regular price
Sale price
$5.99 USD
Unit price
per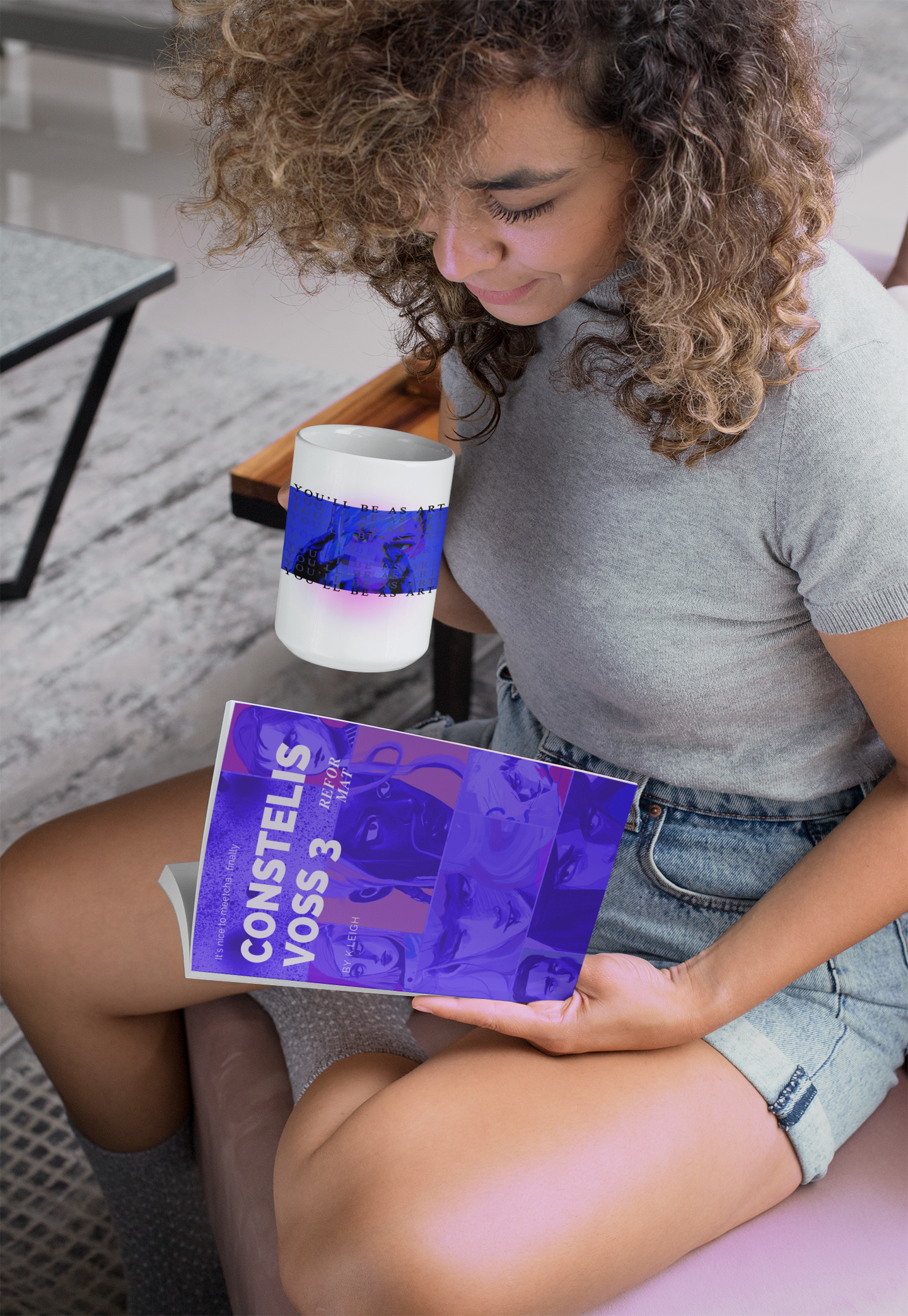 What's CONSTELIS VOSS about?
Only one ship remains after humanity's downfall: CONSTELIS VOSS. A dystopian hellscape with dictators, androids and obsolete tech.
Enter A-120P: an android war-machine with an AI programmed to serve the ship's dictator. That is, until nearly all its models flung themselves out airlocks. This prompted an old file's upload.
Alex is born as the only android to remember being human, and seeing what mankind has become, he makes a decision: war.
And he'll build an army of superheroes to do just that.
BUY NOW
Constelis Voss Vol. 1 — Colour Theory Reviews
Dave G: ⭐⭐⭐⭐⭐

Verified Purchase

First off, the art work is something to fall in love with immediately. Stay tuned for the characters and who exactly they become and their arcs. Thrilling and captivating, with an artist's mind of brilliance, follow this epic saga to be into the best parts of your own mind, creativity, and touching beyond. A sci-fi mix of yes, read this. You will NOT be disappointed.

Eric: ⭐⭐⭐⭐⭐

Verified Purchase

I am so sick of boring stuffy sci-fi books. It all sounds like a technical manual on nerdiness. This book threw a wrench in that and actually decided to have style. It felt like the Author was more so trying to write an anime or a movie in book form. If you appreciate more traditional styles of writing this might not be for you. But as someone who is a sucker for weird and crazy I really liked it.

Kat K: ⭐⭐⭐⭐⭐

Verified Purchase

This book was fascinating, and a wonderful addition to the quality LGBTQ+ sci-fi world. I plan to read it again very soon to find even more symbolism that I know I missed the first time through. Highly recommend!
Constelis Voss Vol. 2 — Pattern Recognition Reviews
Joan: ⭐⭐⭐⭐

This is a fast-paced fantasy that I jumped into with both feet by starting at Constelis Voss Vol 2. I quickly went and bought Vol 1 because I wanted to see how it all began. Not that this story doesn't take you back to previous time periods, but this story was so wild I wanted to know more. Did I enjoy this book? You betcha! It was outside my norm, and I am very happy I took a chance. Come on and jump on board the wild and crazy train and you will definitely enjoy the ride!

Q: ⭐⭐⭐⭐⭐

ARC in exchange for an honest review.

In the same flavor as Volume 1, Volume 2 uses the pieces given in the first book to build, rebuild, and tear down what you thought they would create. With subtle nods and parallels to real world issues, your average reader isn't bogged down by allegory, but the discerning reader will start to pick up on the themes and commentaries added one by one. I want a dissertation written on this series.

Kirk P: ⭐⭐⭐⭐⭐

Verified Purchase; Goodreads Reviewer

OMG...what to write?! My cranium capsule is abuzz with joy!!Ok, so imma massive K. Leigh fan, given. But holy freakin jamstrudel this is an epic book, yeah?! It'll make no sense to anyone who missed CV vol1 (shame...boo hiss!!), so just sling your meagre hoarde of e-sheckles K. Leigh's way to capture the unbelievable joy that is Constelis Voss and we'll all be happy! :)
Constelis Voss Vol. 3 — Reformat Reviews
Shauna H: ⭐⭐⭐⭐⭐

NetGalley ARC Educator 550974

I appreciated the advance trigger warnings. This is the 3rd book in the trilogy. It can be read as a stand-alone but you'll become so invested in the characters that you will want to read all of the books.

This book was funny, deep, mind blowing and thought provoking. Hope to read more from this author.

Dan H: ⭐⭐⭐⭐⭐

ARC in exchange for an honest review.

K. Leigh brings the trilogy to a breath-taking and satisfying conclusion in this final book. All the great mysteries that you have been guessing and theorizing about will finally be revealed, and it was an amazing feeling to find that my suspicions had been right all along. This is still Constelis Voss, though, so be prepared for it to take a hard, honest look at the world the cast finds themselves in. Their are no punches pulled here and the series is better for it. If you've read the preceding two novels then this ending will NOT disappoint. And if you haven't then what are you waiting for?

Q: ⭐⭐⭐⭐⭐

ARC in exchange for an honest review.

The way this book ties into the first two and brings it all together is nothing short of spellbinding. If you haven't read books 1 and 2, go do it now.

Without spoiling anything, it doesn't end the way most stories do. Get ready to have your expectations subverted and flipped around, and classic anime fans will be rewarded for their observation skills.

Let this dude write more things, I'm waitingggggggg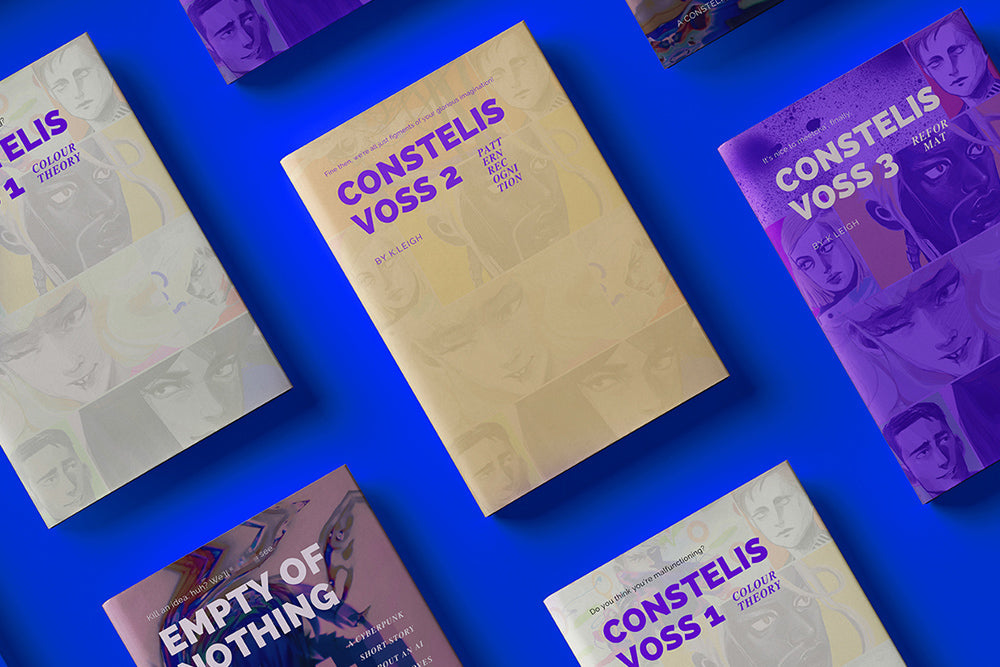 CONSTELIS VOSS Paperback Trilogy Bundle
Regular price
$45.00 USD
Sale price
$42.99 USD
Unit price
per
Sale
Sold out
Share
View full details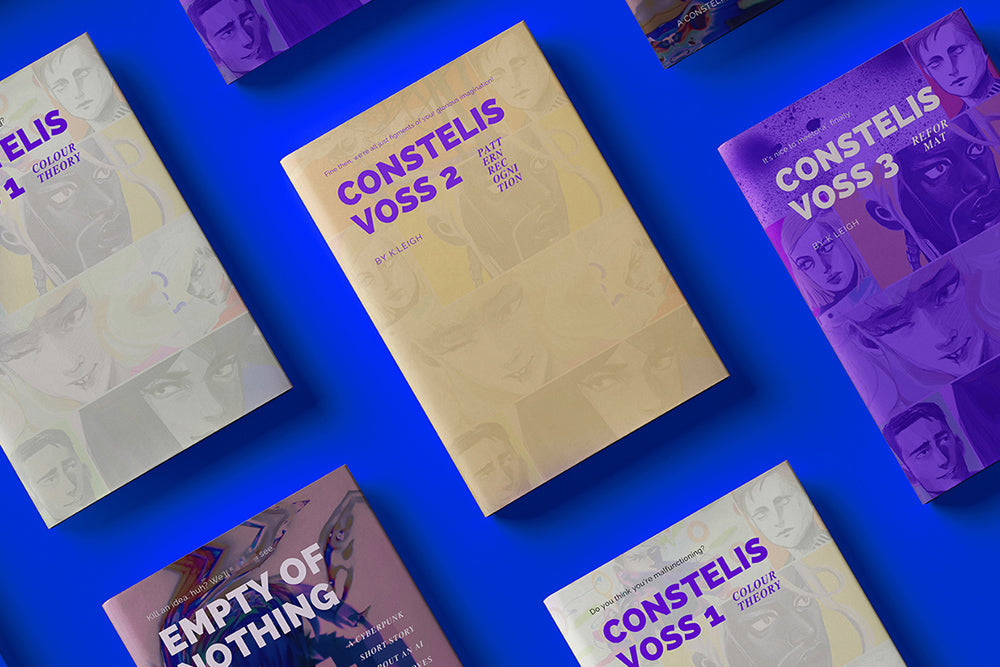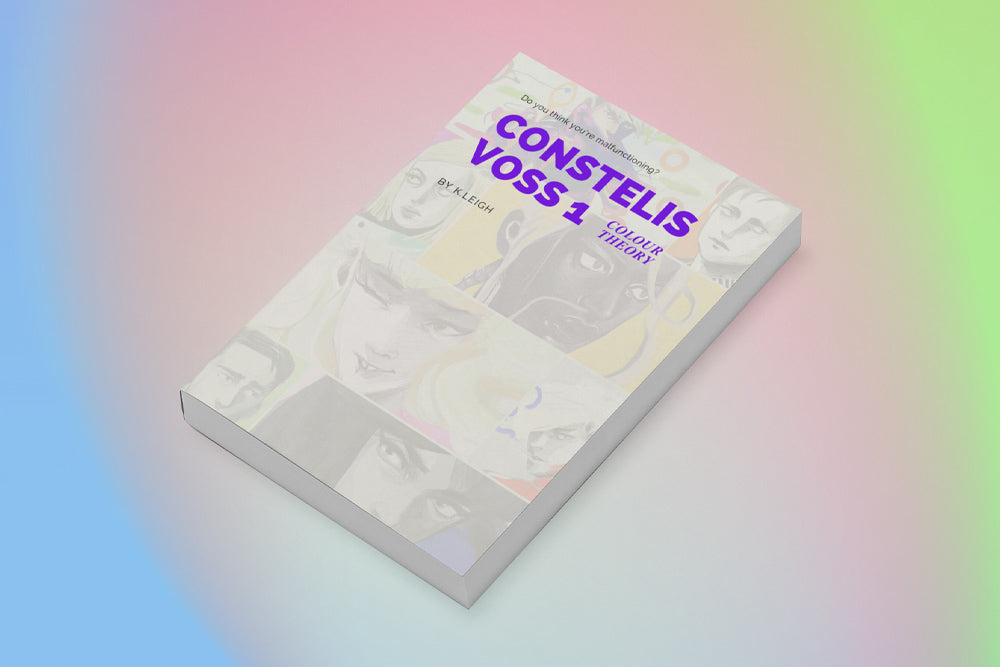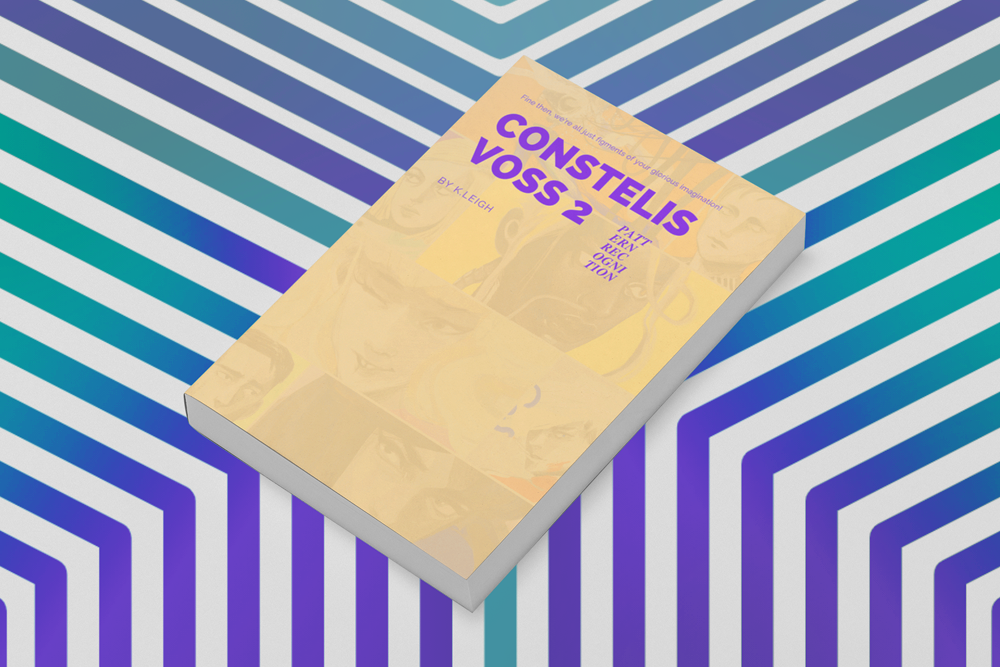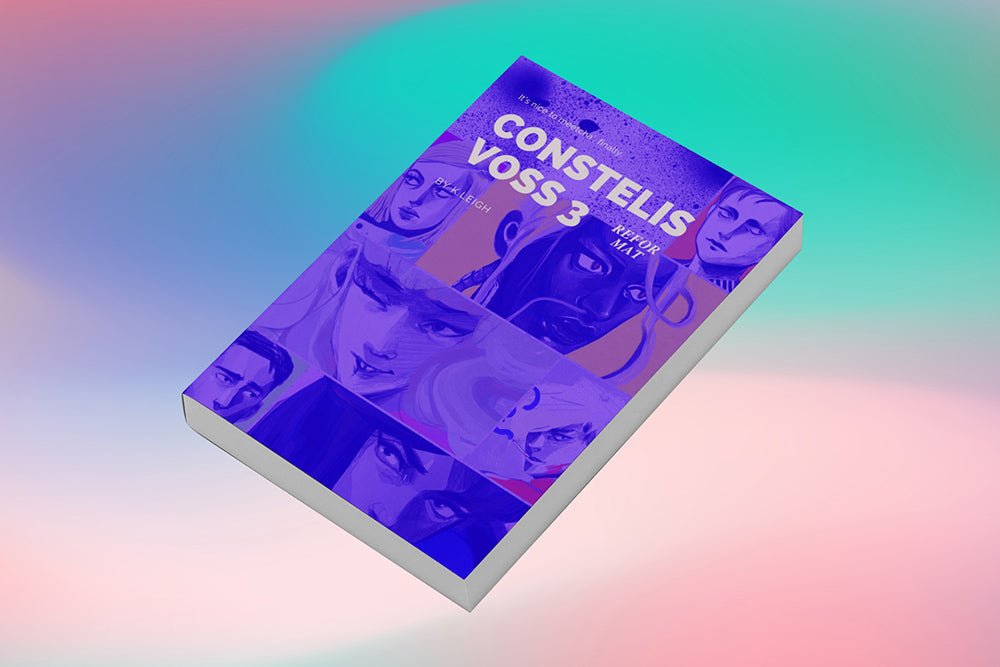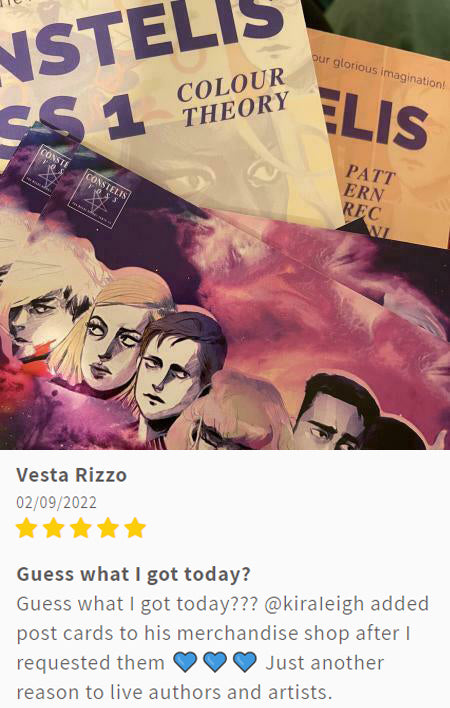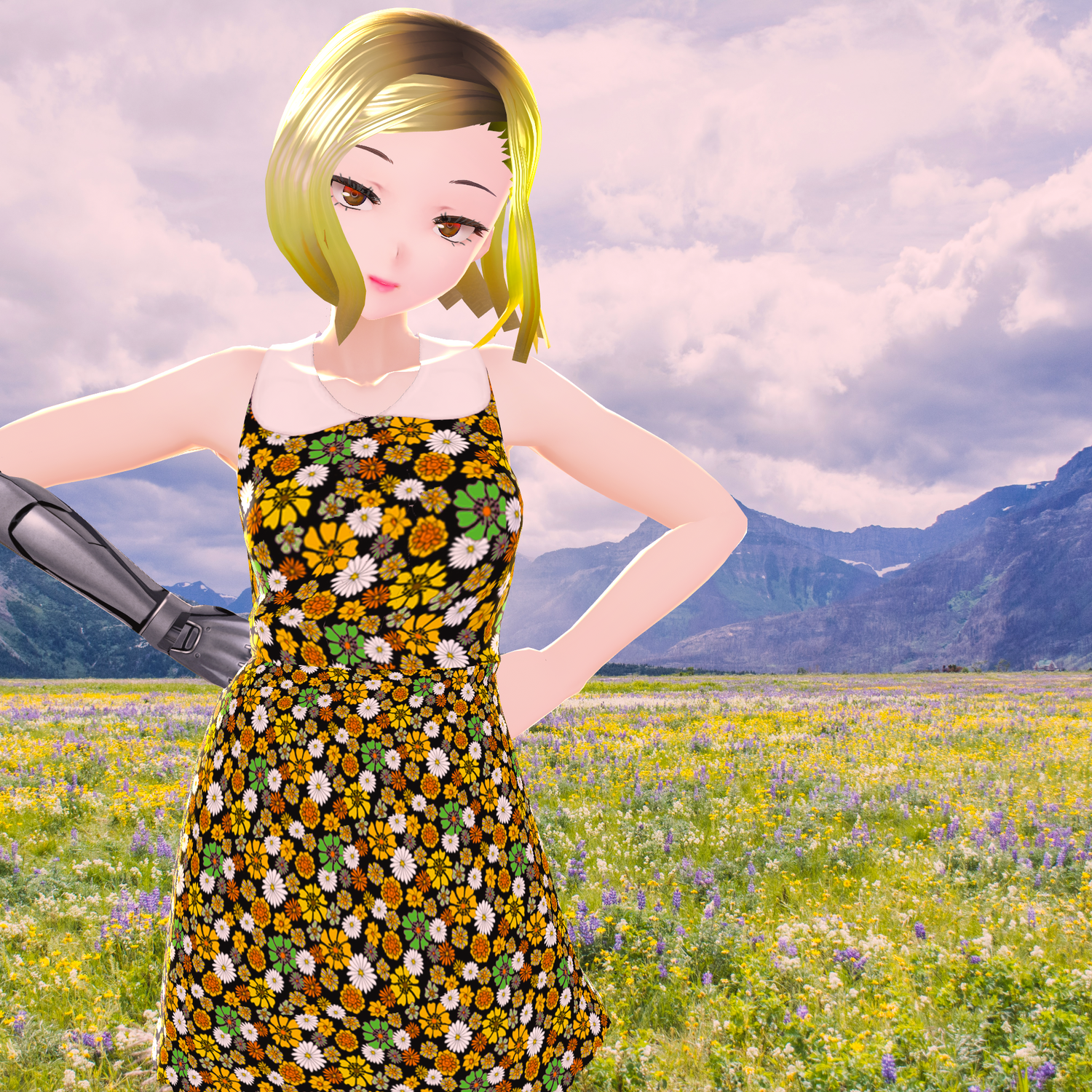 I have questions!
Click the link below to check out the F.A.Q before you score your new fave cyberpunk indie book series.
READ F.A.Q