Regular price
Sale price
$15.00 USD
Unit price
per
Sale
Sold out
Read Excerpt
Be the villain. Save the world? The Übermensch is always a bad idea, but tech IRL doesn't get it. Maybe if Elon read this book, he'd STFU.
View full details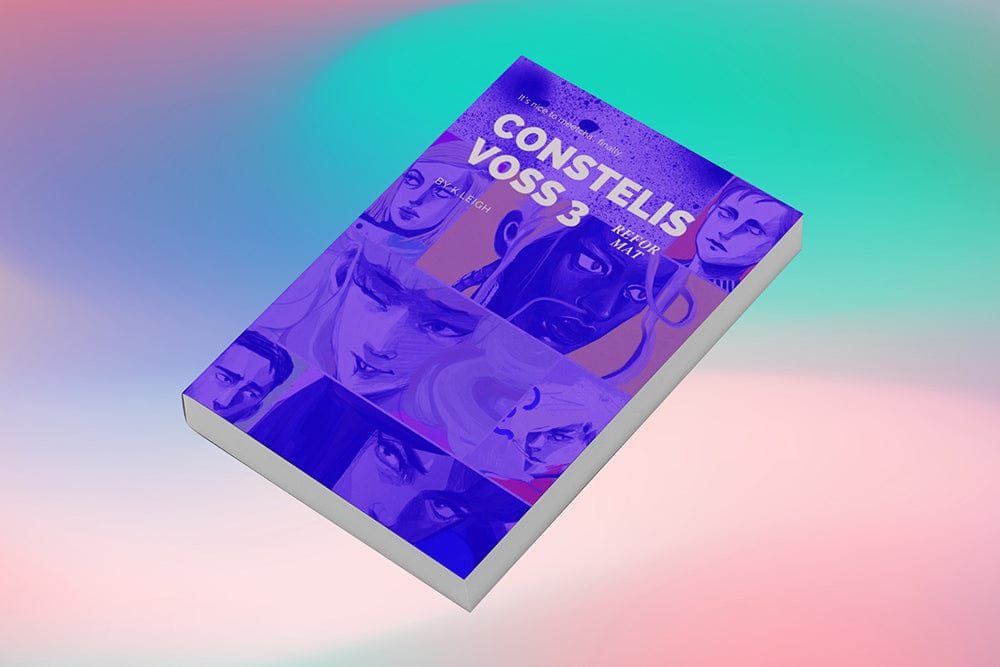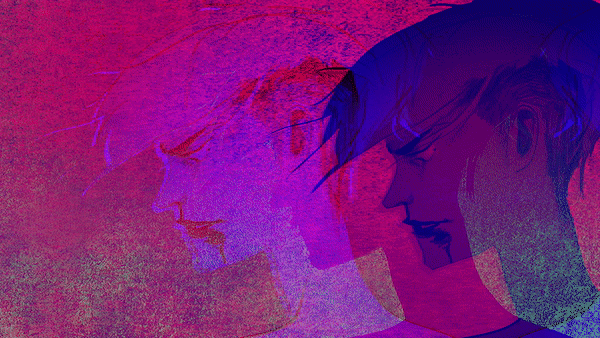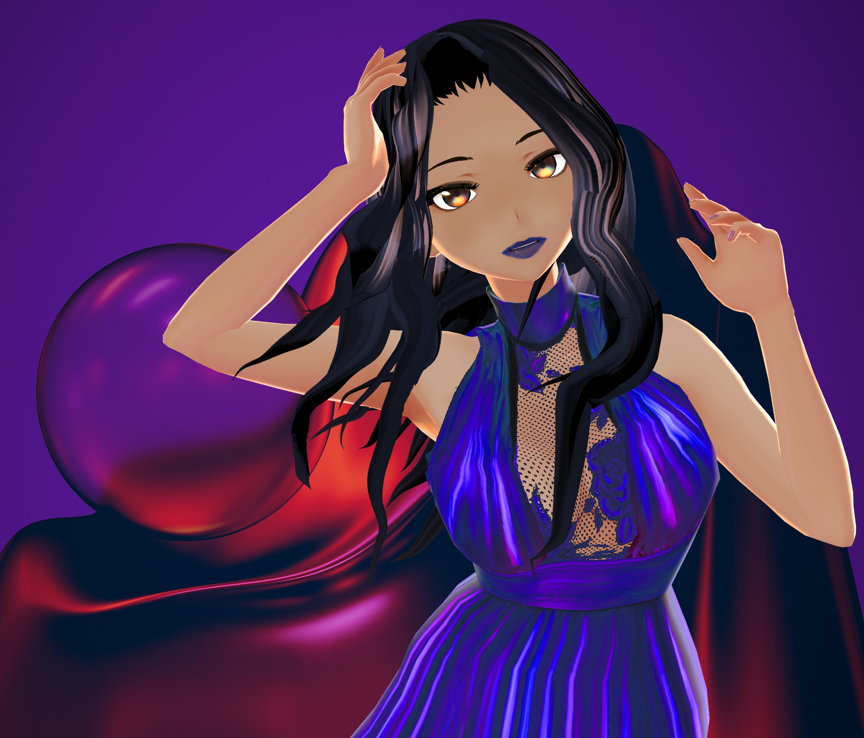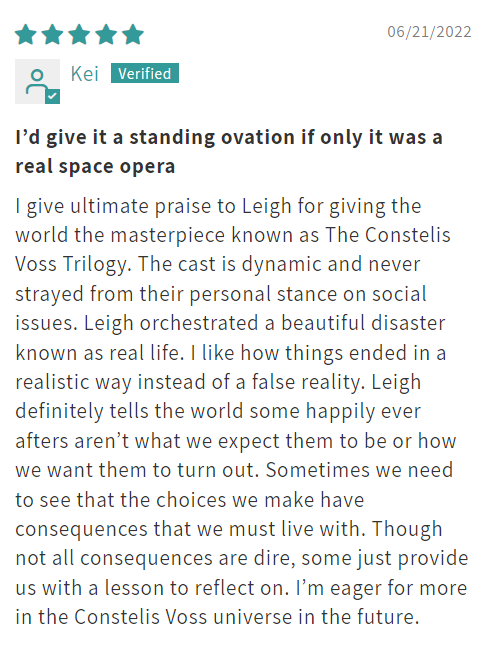 An Excellent Conclusion To An Amazing Trilogy
Where do I start? This book moved me to tears! The cast is as dynamic as ever and never strayed from their own stances on social issues. Kira did an excellent job with this book! I like how it ended realistically and all of the cast are able to live their own lives and be happy. I hope to see more of this universe that I've come to love. I recommend this book to anyone who's a sci-fi lover.
I'd give it a standing ovation if only it was a real space opera
I give ultimate praise to Leigh for giving the world the masterpiece known as The Constelis Voss Trilogy. The cast is dynamic and never strayed from their personal stance on social issues. Leigh orchestrated a beautiful disaster known as real life. I like how things ended in a realistic way instead of a false reality. Leigh definitely tells the world some happily ever afters aren't what we expect them to be or how we want them to turn out. Sometimes we need to see that the choices we make have consequences that we must live with. Though not all consequences are dire, some just provide us with a lesson to reflect on. I'm eager for more in the Constelis Voss universe in the future.
Astonishing
A story that is as suprising as it is radical. Nevertheless reflecting on the current state of the world, I am pleased to see so many in its pages that impact my life. Thank you for the journey - good read for anyone concerned with civilization and social progress.
A stunning conclusion to an amazing saga
K. Leigh brings the trilogy to a breath-taking and satisfying conclusion in this final book. All the great mysteries that you have been guessing and theorizing about will finally be revealed, and it was an amazing feeling to find that my suspicions had been right all along. This is still Constelis Voss, though, so be prepared for it to take a hard, honest look at the world the cast finds themselves in. Their are no punches pulled here and the series is better for it. If you've read the preceding two novels then this ending will NOT disappoint. And if you haven't then what are you waiting for?
Be The Villain. Save The World?
What if saving the world meant becoming the villain and ruining the lives of everyone you've ever loved? Would you do it?
In the third volume of CONSTELIS VOSS, the cast finds themselves struggling to make sense of all they've been through. Uncertainty abounds, more ancient backstories are revealed and the script exposes who is really pulling the strings.
Tyr isn't their greatest enemy after all and neither is the curious alien diplomat, Floria. Flanked on all sides, can the heroes of CONSTELIS VOSS own their powers and overcome all odds? Or will they be stuck forever in the perpetual loop of a dying machine?
Find out in the final installment of the CONSTELIS VOSS trilogy. It's nice to meetcha', finally.
---
Paperback Specs:
Trim Size: 5.5" x 8.5"
Interior Color and Paper: Black & White: Creme
Binding: Paperback: Perfect Bound
Cover Finish: Matte
Page Count: 190
Print ISBN: 978-1-7368053-2-9
Genre: sci-fi, cyberpunk, lgbt, absurdist fantasy, psychological thriller