Regular price
Sale price
$15.99 USD
Unit price
per
Sale
Sold out
Read Excerpt
"Indigo Voss is breathtakingly poetic." "If this book is anything, it's dripping with intent." "Immeasurable hope in a world of obscene darkness." "This is a story about love."
View full details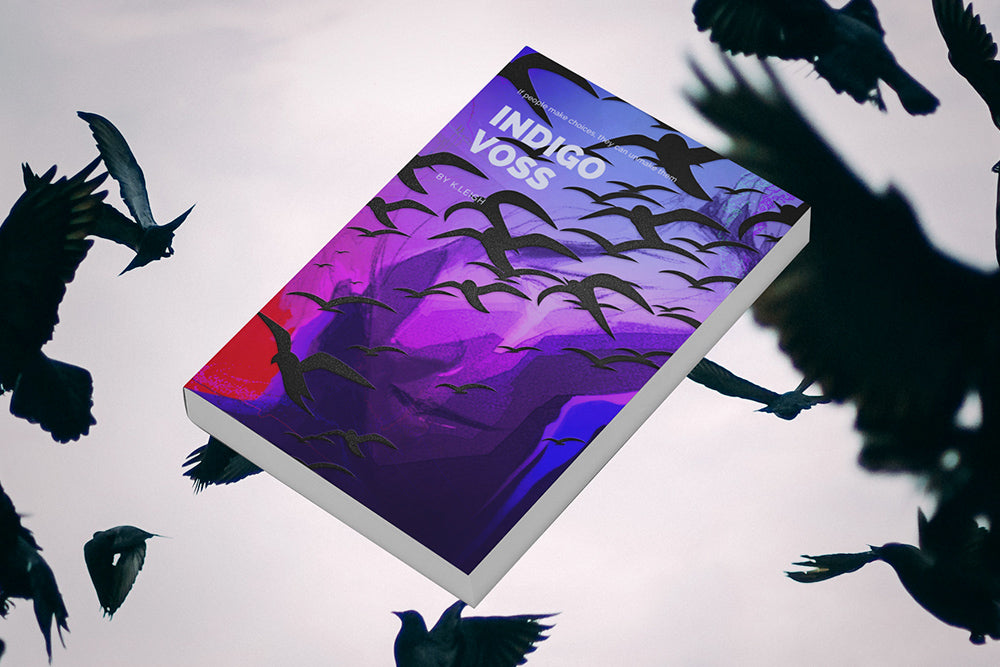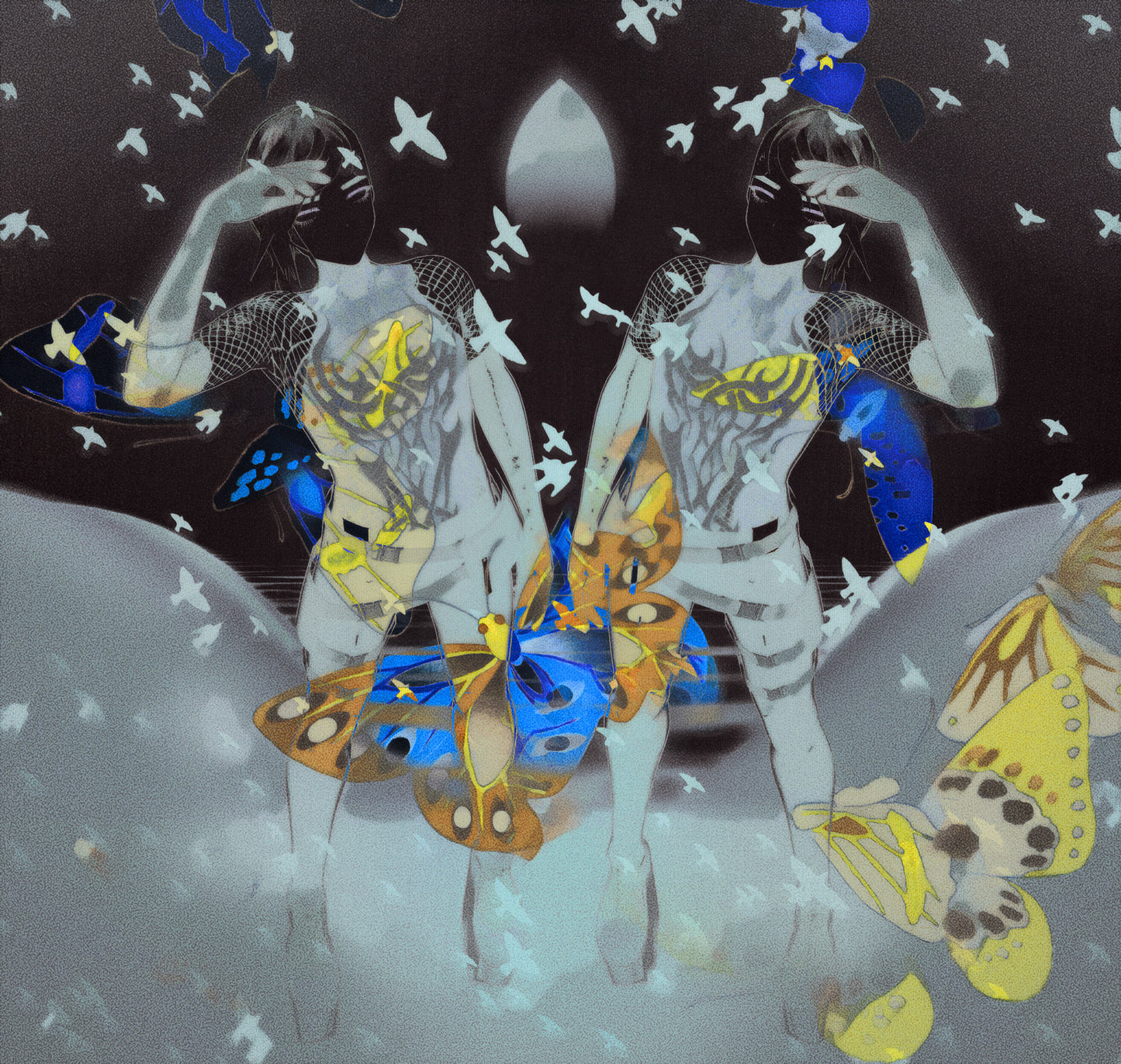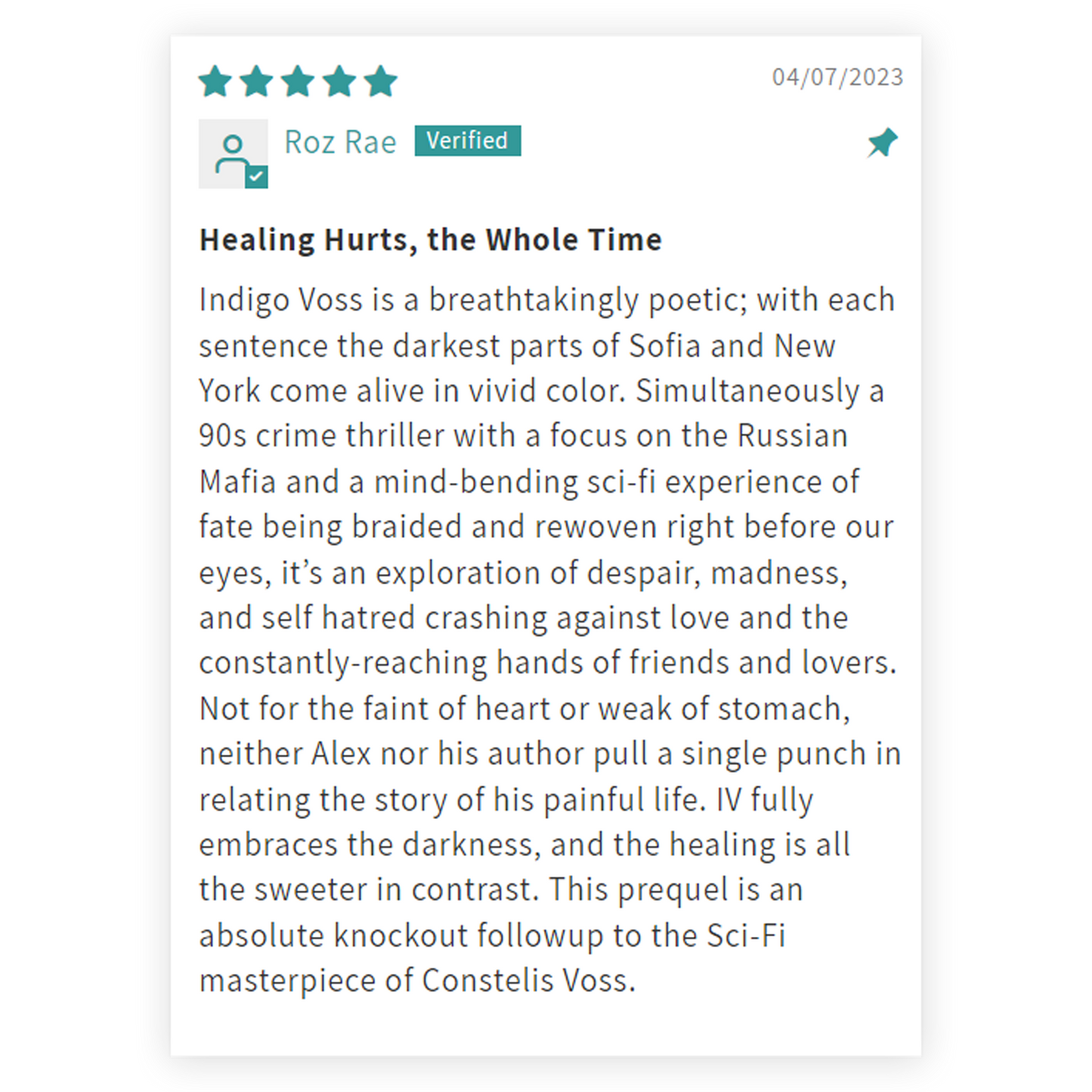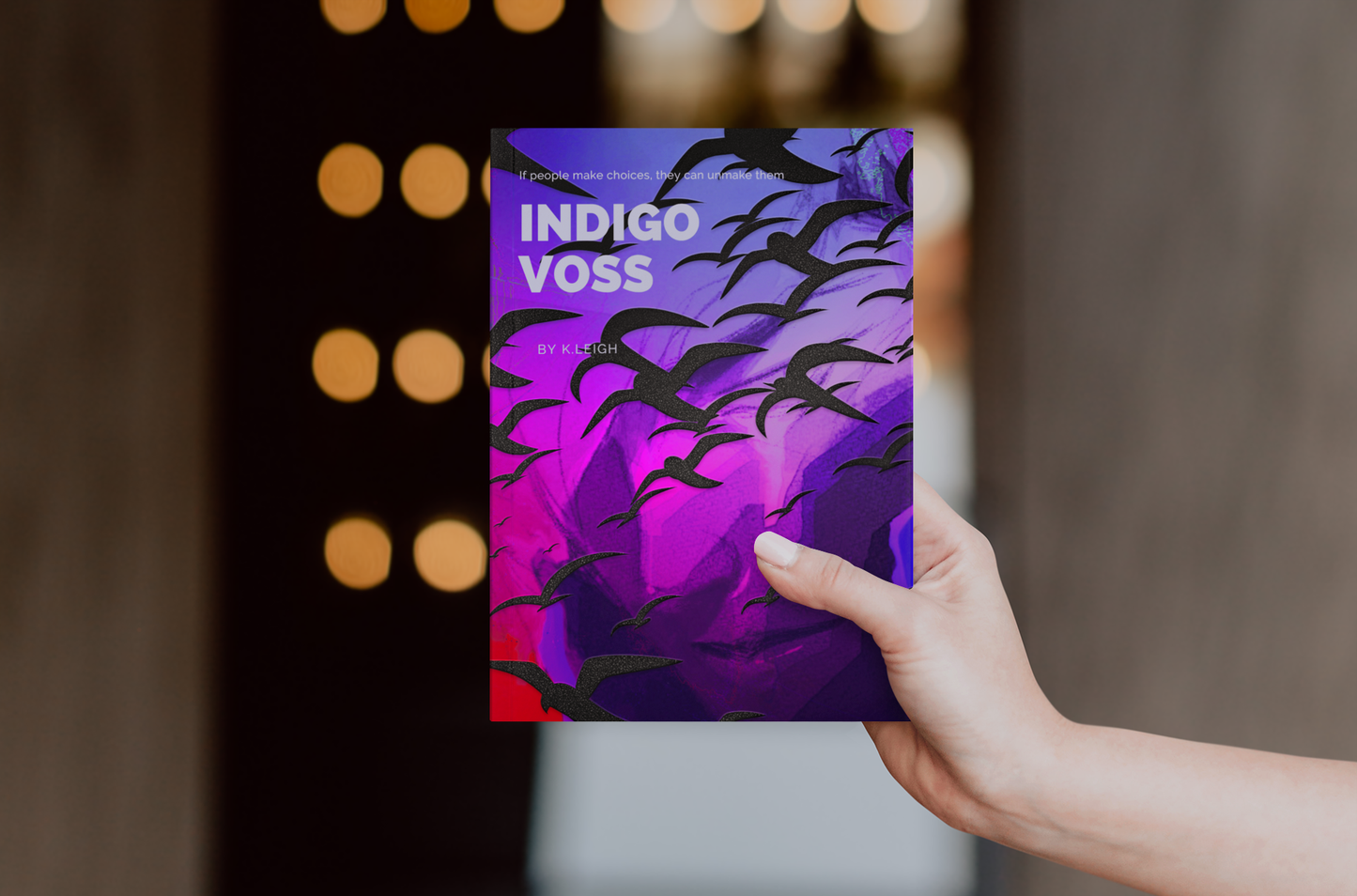 Bringing the human aspect back to scifi
It's kind of ironic that alot of scifi glosses over the human aspect of the dystopian vison the author puts forth. That is not the case with Indigo Voss. It's right in your face and you have to deal with it.
In 1997, New York City, a petty criminal named Alex Voss is about to die via bullet shot right between the eyes by his criminal employer: Boris. But was he really a petty criminal, or something even stranger? As all roads lead to death, he recounts his tragic life one last time; murder, sex, drugs, rock and roll, losing his mind and failing at being a true hero. There's no escape from his tragic ending. At least, that's how it's meant to play out.
As events fail to line up, is Alex's mind breaking the fourth wall, has he finally succumbed to madness, or did a deus ex machina from the future save him from himself? It might just be all three, actually.
Paperback Specs:
Trim Size: 5.5" x 8.5"
Interior Color and Paper: Black & White: Creme
Binding: Paperback: Perfect Bound
Cover Finish: Matte
Page Count: 304
Print ISBN: 978-1-7368053-5-0
Genre: sci-fi, slipstream fiction, psychological thriller, crime drama, action/adventure, LGBT+
Content Warning: 
INDIGO VOSS contains depictions of mental illness, sexual abuse, exploitation, bigotry, graphic violence, eating disorders, accurate depictions of psychosis, panic attacks, dissociation, alcoholism, gender dysphoria, and more.
There are also explicit consensual sex scenes, as well as copious use of swear words. Moreover, it includes marginalized characters such as sex workers, queer folx struggling in a different time, on slightly AU earth, across two countries.
Please note that this story comes from real life and hopes to reach and heal two real people, and hopefully very many readers.
Finally, I aim to provide what rarely exists in a world that forces impossible bravery: mercy.