Regular price
Sale price
$15.00 USD
Unit price
per
Sale
Sold out
Read Excerpt
On dystopian spaceship CONSTELIS VOSS, AI Alex gets a 90s-era persona file. He's the only machine to remember being human. "New" friends. A dictator with a stolen face. Coincidences. Memories. What does it all mean and can humanity survive a war spurred by an unstable AI?
View full details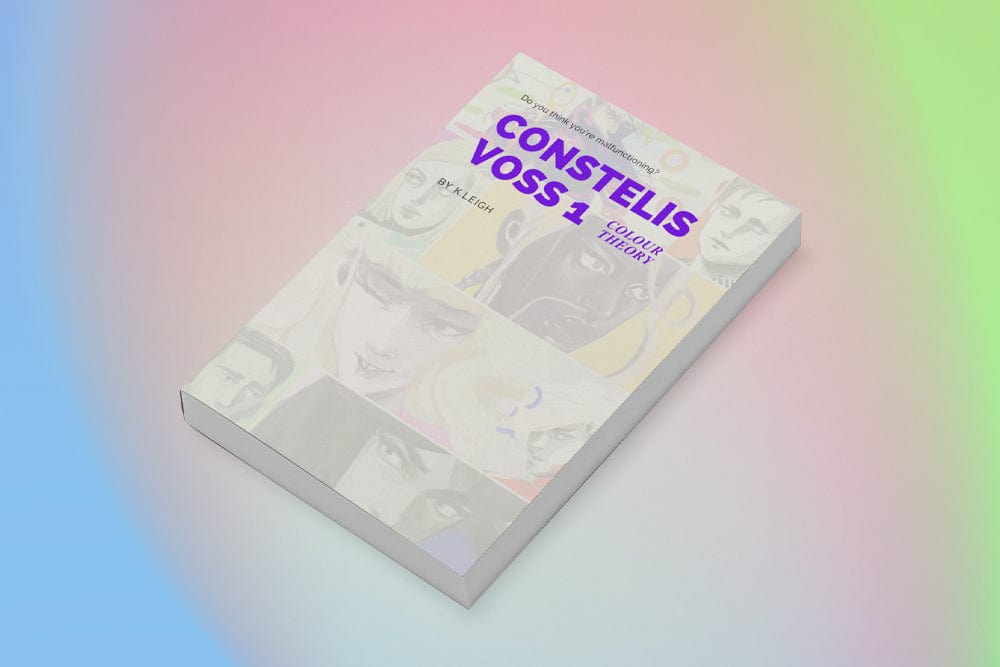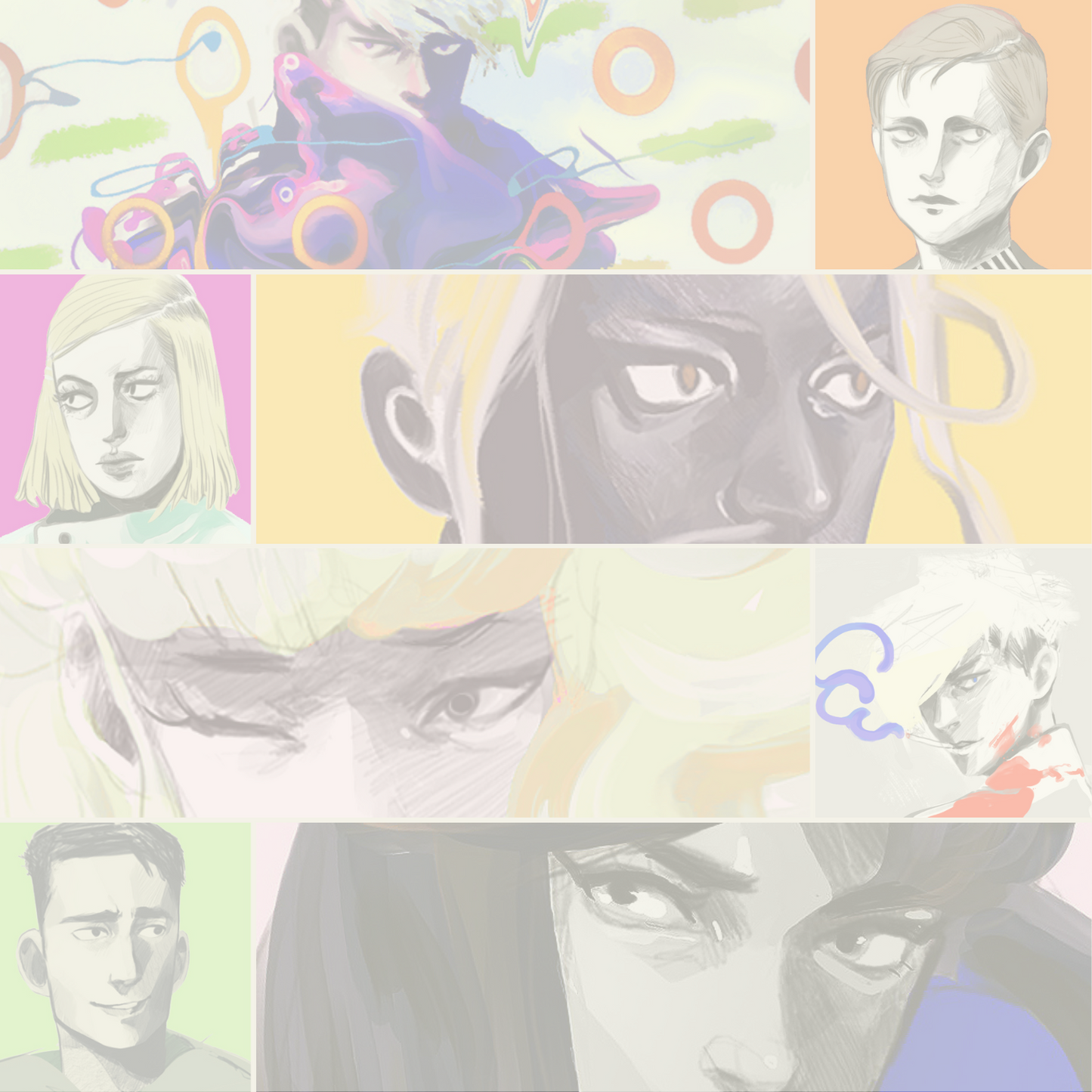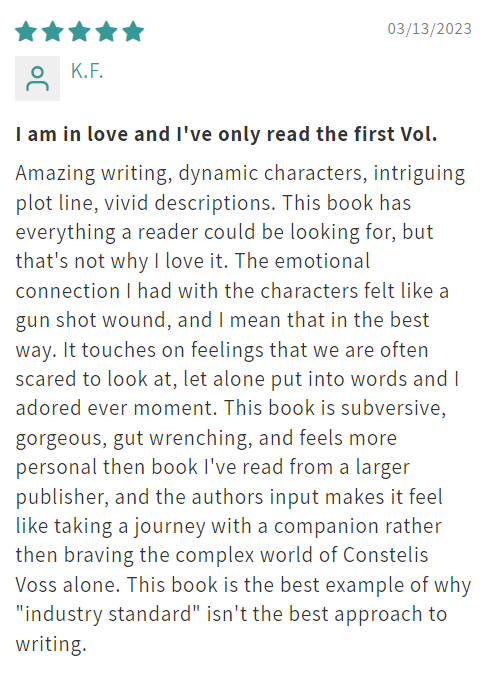 An Amazing Sci-fi Novel
Where do I start? Reading Vol. 1 was absolute blast to read through! It felt like I was a reading a manga and gave me a sense of nostalgia too. The writing was phenomenal! The descriptions of the book's lore & concepts were spectacular and vivid. The characters were dynamic and real. I found myself emotionally connected to all the characters, especially the antagonist as well. I felt like a companion to their story, watching it unfold. The book also explores the relationships the characters have with each other. The more I read, the more gritty & gut wrenching it became. This book is subversive and queer as hell. I definitely recommend this amazing sci-fi novel. Kira has made a wonderful book!
I am in love and I've only read the first Vol.
Amazing writing, dynamic characters, intriguing plot line, vivid descriptions. This book has everything a reader could be looking for, but that's not why I love it. The emotional connection I had with the characters felt like a gun shot wound, and I mean that in the best way. It touches on feelings that we are often scared to look at, let alone put into words and I adored ever moment. This book is subversive, gorgeous, gut wrenching, and feels more personal then book I've read from a larger publisher, and the authors input makes it feel like taking a journey with a companion rather then braving the complex world of Constelis Voss alone. This book is the best example of why "industry standard" isn't the best approach to writing.
My Constelis Voss review from Aurealis #151
Colour Theory is the debut novella of K Leigh, an autistic trans-masculine sci-fi
writer from Providence, Rhode Island, USA. The story is about an android with a
mysterious human past living on a fascist generation ship.
The book is fast-paced and kaleidoscopic. Reading it feels very much like being
dropped mid-season into a sci-fi cartoon or TV show from the 90s, while the story
refuses to subscribe to the heteronormativity and unselfconscious regurgitation of
genre tropes and character archetypes that often coloured fiction from that era.
It makes you feel nostalgic for a story that you've never heard, or a time that
didn't actually exist. This approach to media is common for songwriters in the
contemporary hyperpop genre, whose music tends to evoke a set of sounds and
images from the popular culture of an earlier era (most likely the 80s, 90s, or the early
2000s), then mixes them up with newer, or more politically subversive sounds or
images to create a queer, compelling hybrid.
But you don't see this hybrid, nostalgic approach in literature as much. K Leigh
uses it to great effect in this story, which doesn't focus as much on the narrative, but
more on the emotions and psychology of its protagonists, while shamelessly deriving
its aesthetic influences from our cultural understanding of what popular (and populist)
media says is 'space opera'.
The technology is more of a backdrop for the characters and their relationships,
and gets a little messier towards the end.
But the story never stops being visually dynamic or compelling. The hints about
the underlying narrative and wider universe that Leigh builds in his future books are
fascinating too. Readers on the autism spectrum will probably feel most at home here,
but anyone prepared to sink into the setting and trust the vibe to carry them along will
most likely enjoy their time with this novel.
Amazing detail
This book is amazing. I'm what people call and otaku so I read manga on a daily basis. Constelis Voss made me feel like I was reading a manga except with out the drawings. The detail is so vivid and clear. Alex definitely hits hard to home for me. Abusive relationships aren't as easy to get out of as some might think. But he's got a fighting spirit and isn't about to give up. I'm excited to jump right in to volume 2. Leigh has definitely written a masterpiece with this series.
Innovative sci-fi novel
It's an innovative, fresh-look entrance to the sci-fi novel. I would like to see more of it but with less of author's interference in-between since the climax seems to be clear. Overall, it's a well-written story.
LGBTQ+ Sci-fi With Teeth
Some people believe in reincarnation. Others believe humans will eventually become robots. Why not both?
The series opens on a dystopic planet-sized ship in the far future, where a very advanced android receives a personality file from the 90s. He is the only one of his kind. His name is Alex, and in his quest for understanding just how he got to be an android—and on the planet-sized ship known as CONSTELIS VOSS to begin with—he finds curiously familiar faces who help him color in the blanks.
As the coincidences pile up, they start to form a pattern. Something is pulling the strings, and figuring out the mystery is the only way to save himself, his friends, and the future of the very human race itself. But will he be able solve the mystery without losing himself—and his friends—in the process? The road to hell is paved with good intentions.
---
Paperback Specs:
Trim Size: 5.5" x 8.5"
Interior Color and Paper: Black & White: Creme
Binding: Paperback: Perfect Bound
Cover Finish: Matte
Page Count: 188
Print ISBN: 978-1-7368053-0-5
Genre: sci-fi, cyberpunk, lgbt, absurdist fantasy, psychological thriller