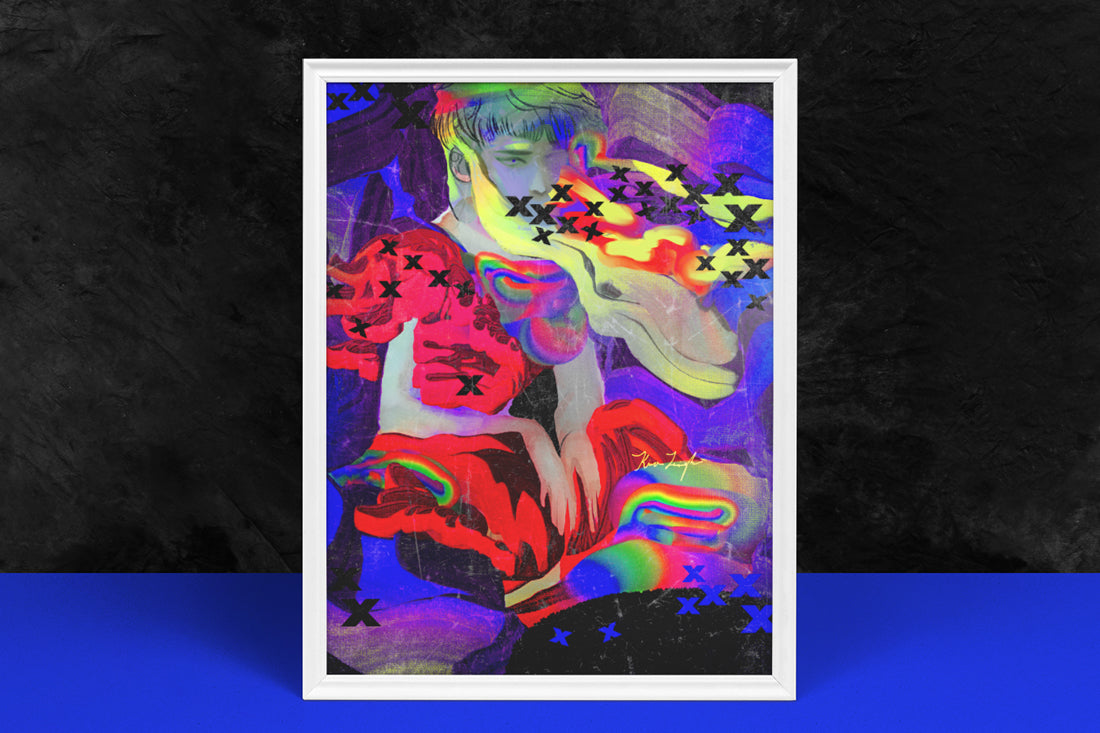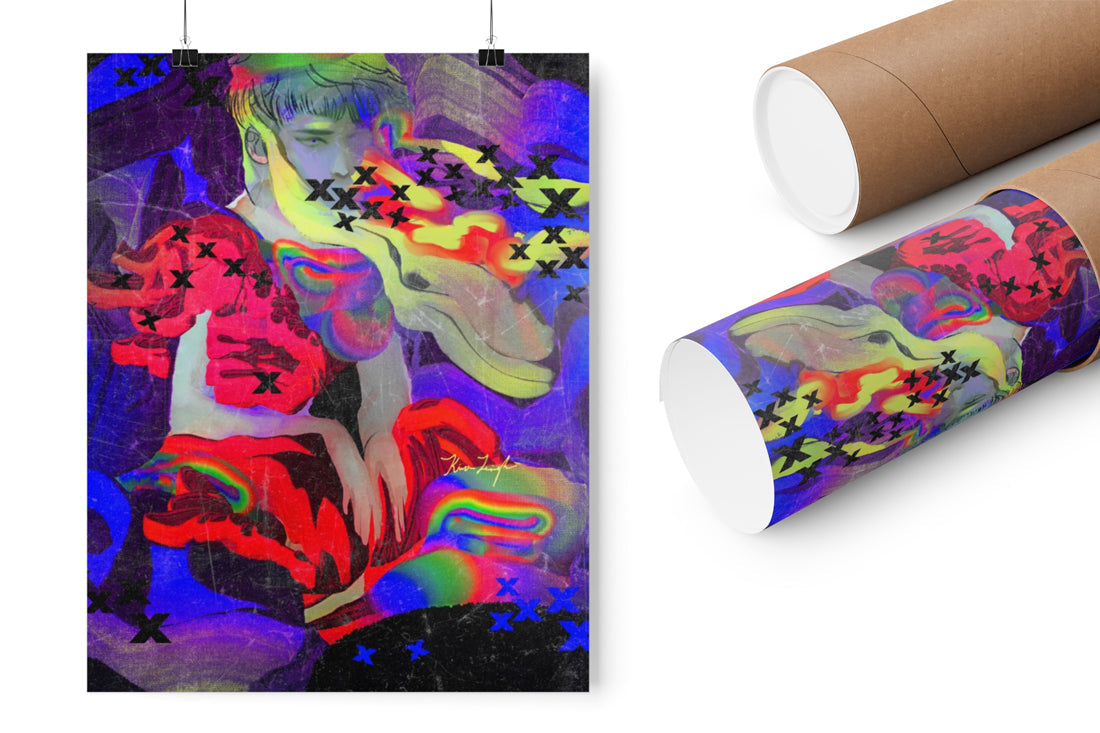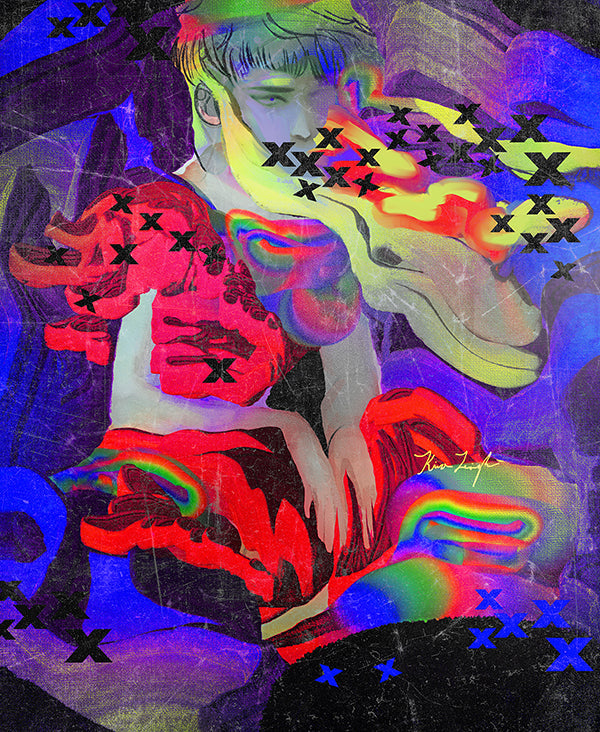 Beautiful Surrealist Scifi Art!
Excellent quality print for the price and looks gorgeous framed on my bedroom wall. This particular piece seems to breathe with motion by the colorful array around the subject. The X's scattered around their mouth and chest suggest silence and obscurity of the self. While the character's hair is short, the swath of yellow in the foreground gives the illusion of long hair blown forward by the wind. Prone hands drip magenta like blood, vacant gaze and posture implying a dissociative state. This piece is among my treasured favorite prints that I have purchased.
"I heard every single word, sweetheart." A digital painting for a muse who thinks nobody hears them. I could lay on the sales jargon, but I'll just say this: Art is the language of love and love sees and hears all, then bravely opens its arms to embrace everything that is. ❤️
Enjoy the premium matte vertical poster made with museum-grade paper (175gsm fine art paper), printed with archival ink.
.: 175 gsm fine art paper
.: Matte finish
.: For indoor use
.: Due to the production process of these posters, please allow for slight size deviations with a tolerance +/- 1/16".