Regular price
Sale price
$5.99 USD
Unit price
per
Sale
Sold out
Read Excerpt
This is my favorite of the 3 books. If you haven't gotten this far, that's OK, but you're totally missing out. A beautiful, horrible, tragic, wonderful sci-fi symphony...and a warning.
View full details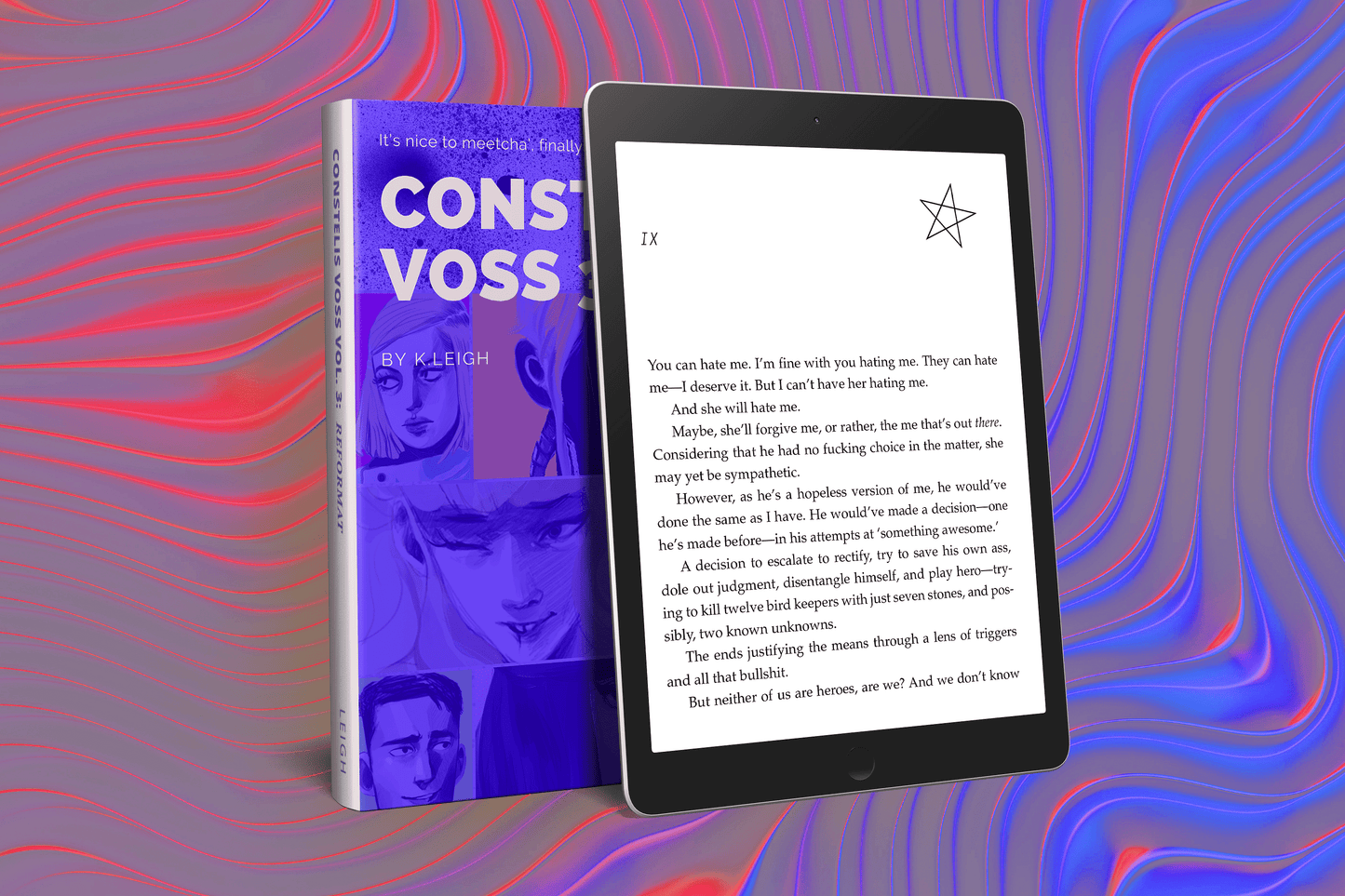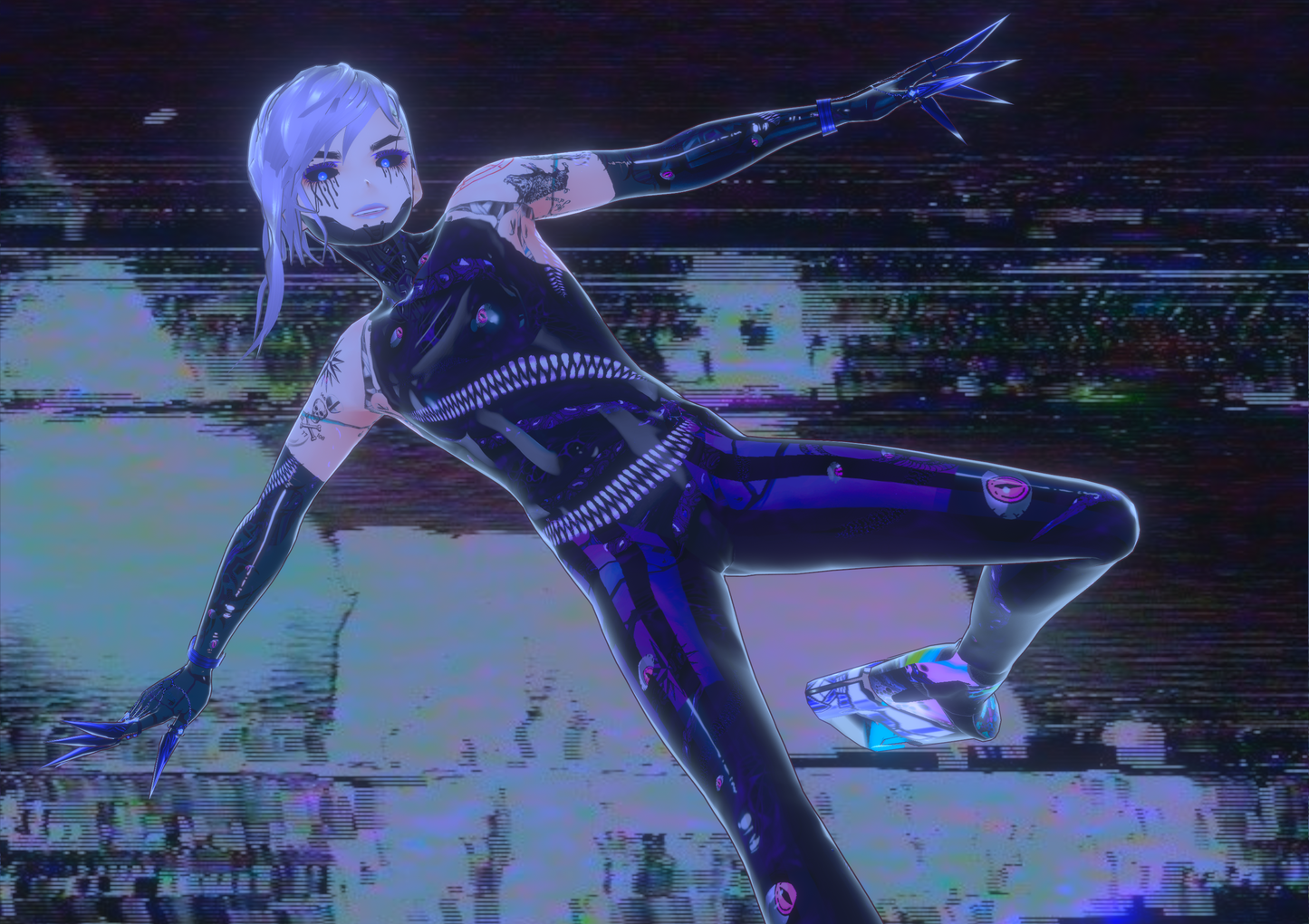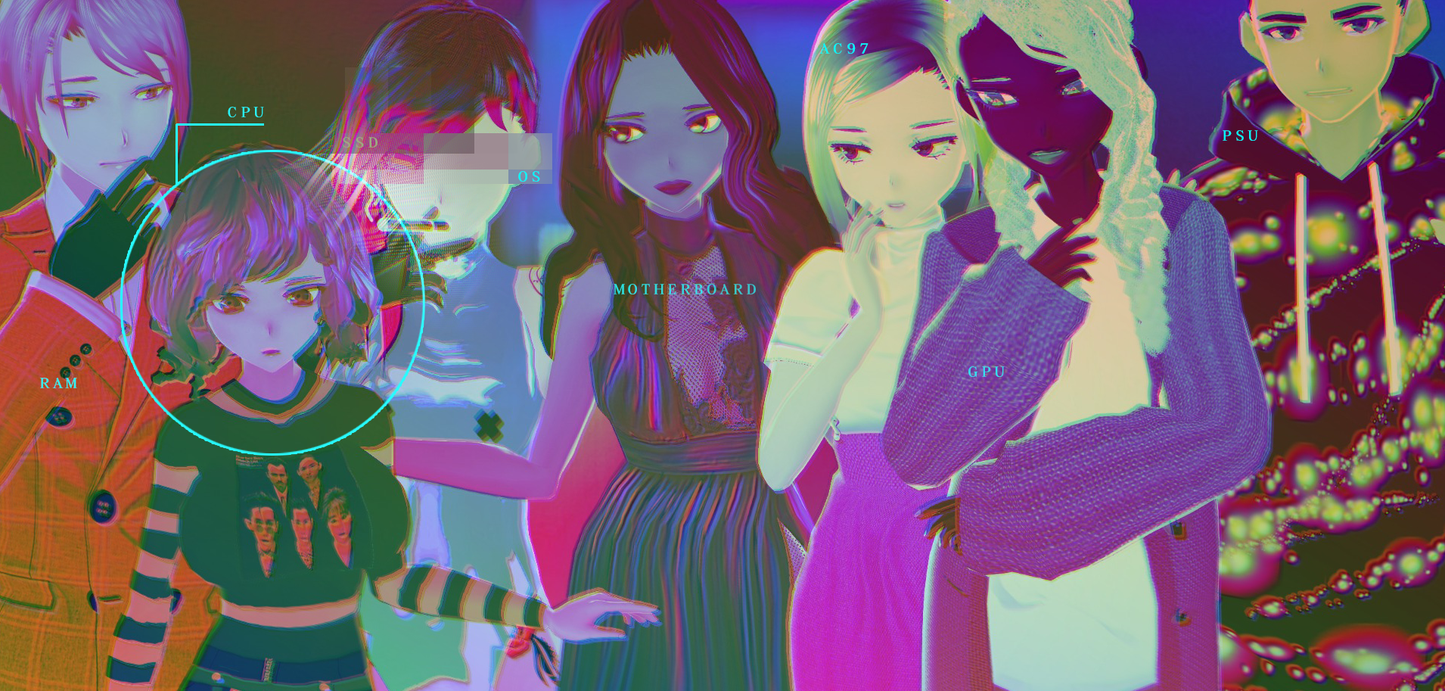 A Climactic, Shocking Conclusion
This is it. Our cast of misfits is stretched to their absolute limit. The truth is finally laid bare. All hell is breaking loose and it's up to Alex and company to make things right. But can they overcome the hatred and injustice of the past? There is a spark of hope, yes. But can our heroes grab it? Can they fix this? Kira Leigh brings things to a worthy, showstopping end, leaving the audience wanting more.
This series is truly mind-bending
This series is truly mind-bending. The ending was perfectly executed, yet I still did not see it coming. The mark of a great storyteller is their ability to craft a believable story that is not too predictable. Volume three is interspersed with portraits of the main characters created by the author. Each character is given a final examination, one last chance to truly shine on the page. It was a fitting goodbye to a cast that I have grown to love – though it should be noted it isn't a final goodbye, Leigh has many side stories that connect to the universe of Constelis Voss. Story aside, the world of Constelis Voss is beautiful. From Tyr's surreal artificial paradise to the lush Greens where a false sun beams down, each scene is painted vividly for the reader. It is a delicate dance between narrative and environment that K. Leigh has mastered. I am looking forward to reading more from this groundbreaking author. Read more of this review here: https://nikolasglass.substack.com/p/constelis-voss-3-reformat-review
Mind blowing & perfect ending
I appreciated the advance trigger warnings. This is the 3rd book in the trilogy. It can be read as a stand-alone but you'll become so invested in the characters that you will want to read all of the books.
This book was funny, deep, mind blowing and thought provoking. Hope to read more from this author.
Amazing wrap-up. Beautiful ending.
The way this book ties into the first two and brings it all together is nothing short of spellbinding. If you haven't read books 1 and 2, go do it now.
Without spoiling anything, it doesn't end the way most stories do. Get ready to have your expectations subverted and flipped around, and classic anime fans will be rewarded for their observation skills.
Let this dude write more things, I'm waitingggggggg
Be The Villain. Save The World?
What if saving the world meant becoming the villain and ruining the lives of everyone you've ever loved? Would you do it?
In the third volume of CONSTELIS VOSS, the cast finds themselves struggling to make sense of all they've been through. Uncertainty abounds, more ancient backstories are revealed and the script exposes who is really pulling the strings.
Tyr isn't their greatest enemy after all and neither is the curious alien diplomat, Floria. Flanked on all sides, can the heroes of CONSTELIS VOSS own their powers and overcome all odds? Or will they be stuck forever in the perpetual loop of a dying machine?
Find out in the final installment of the CONSTELIS VOSS trilogy. It's nice to meetcha', finally.
---
eBook Specs

File Type: .epub, .pdf, .mobi
Page Count: 181 total
Print ISBN: 978-1-7368053-2-9
Genre: sci-fi, cyberpunk, lgbt, absurdist fantasy, psychological thriller